Which was the more important year for Fujioka Shuzo, 1902, the year of its founding, or 2002, the year of its rebirth? Maybe it was several years before that latter date, when Fujioka Masaaki decided that he wanted to give the brewery his great-grandfather founded another chance. Those that love great sake should give thanks that he did.
Fujioka Shuzo is located in Kyoto's famed Fushimi district, one of the sake centers of Japan, but the brewery is so small and unassuming you might not notice it if you're not actively looking. Buildings in the neighborhood are densely packed and the brewery now occupies roughly a tenth of the space that it used to. The family shut down the brewery in 1997, the year after the sudden death of Fujioka's father, and leased out facilities on the property to a restaurant. Says Fujioka, who was in his mid-twenties at the time, "We really thought we might be finished."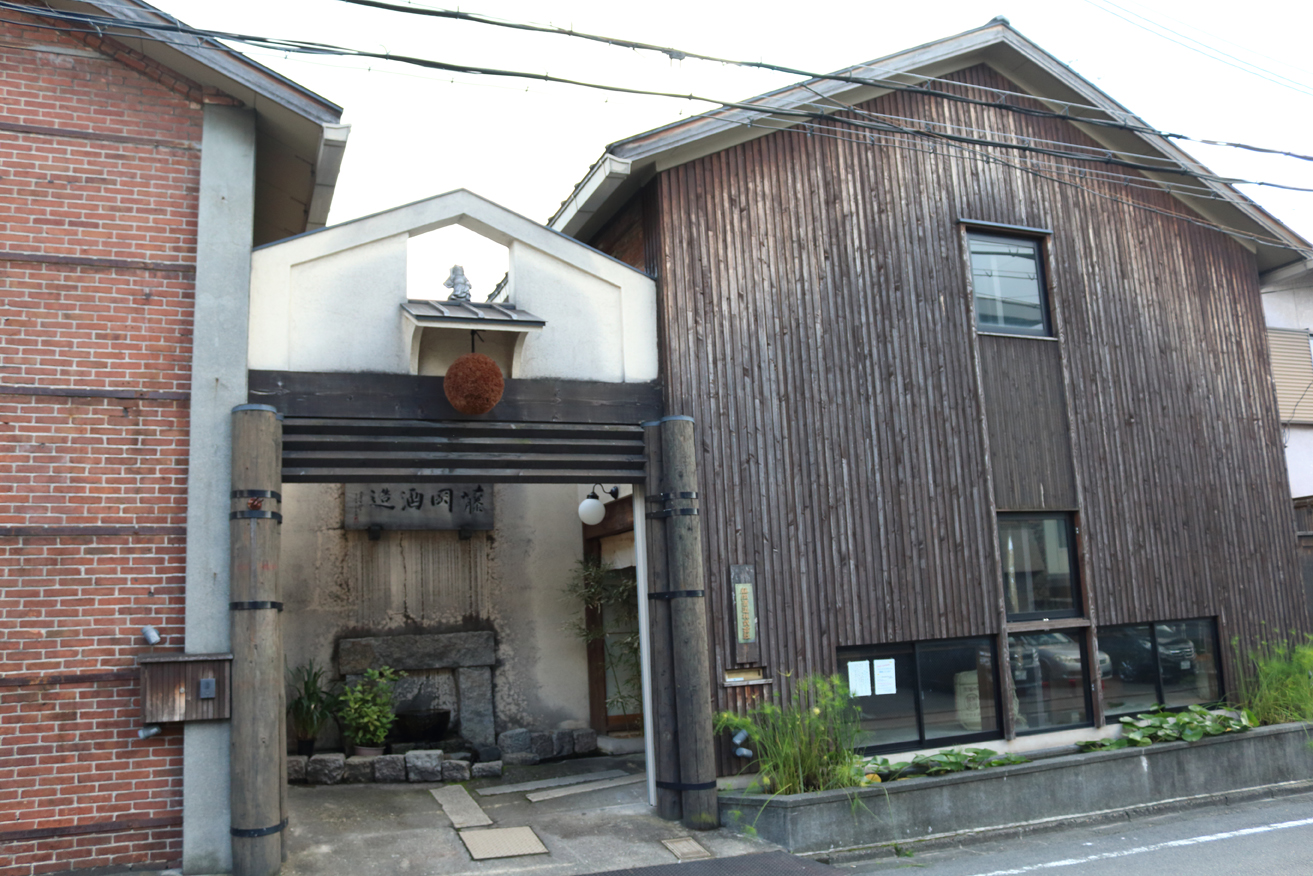 He was doing sales as a salaried employee of an alcohol distributor at the time and thankfully liked sake–not all children of sake brewery owners do, choosing instead to move to metropolitan areas for a more exciting life (and less demanding occupation). It's clear when you meet Fujioka that he has the qualities not just to run a sake brewery, but also to revive one: fortitude, determination, ambition and confidence–we might even say swagger. He's thick like a rugby player and doesn't mince his words. It's surprising in a place like Kyoto. Japanese is a high-context language and Kyoto is notorious for its slipperiness in communication. "Okini" can mean "thank you" or "have a good day" just as much as it can mean "go to hell" or something even more unsavory. It's hard to imagine Fujioka wasting too much time with subtleties.
Fujioka is standing behind the tasting bar at his brewery, which has a large window that looks onto the tanks and other equipment. He is gazing up and off, as if into the past, as he recounts the years he spent preparing to brew again.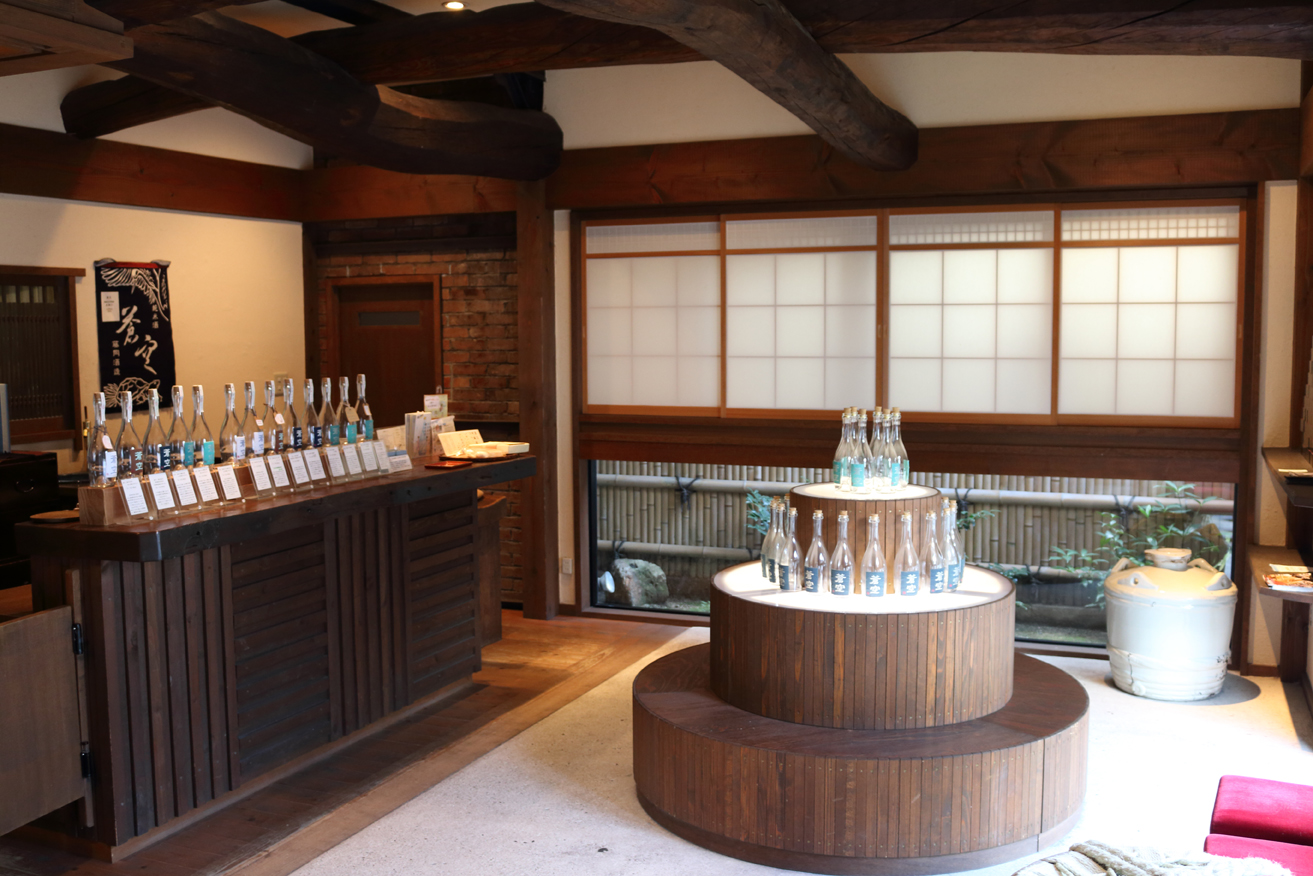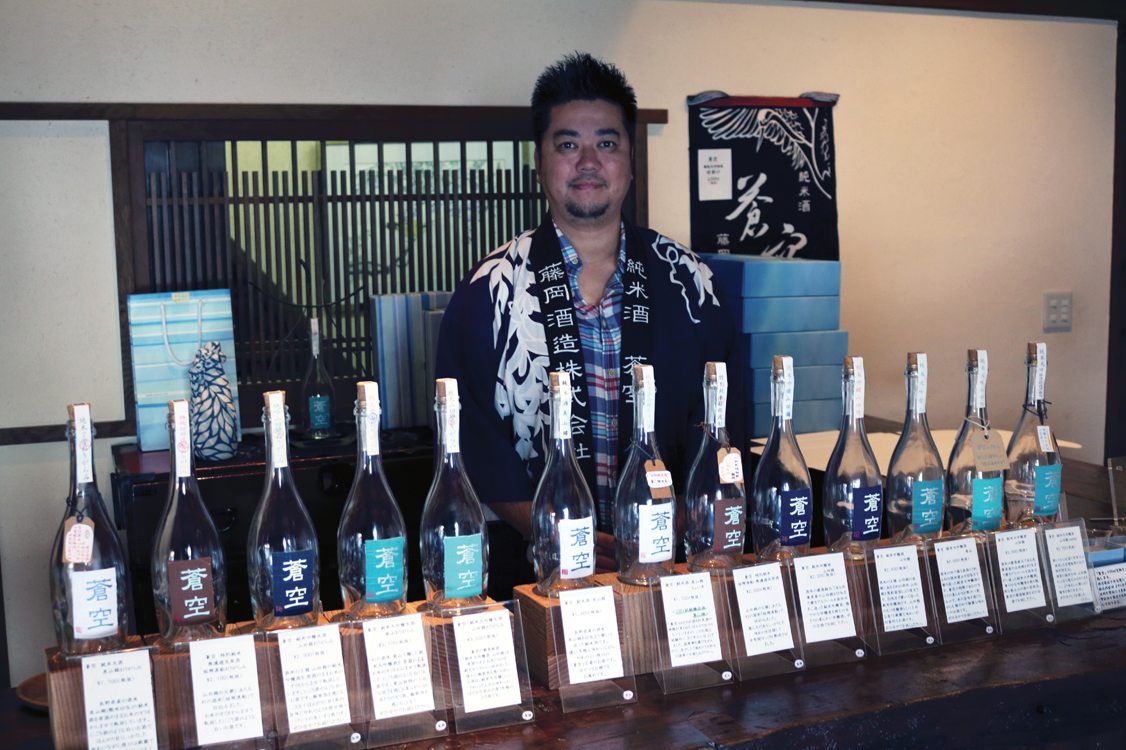 "I really looked up to Takagi Akitsuna," reveals Fujioka. "When I saw what he was doing, I got a little envious and thought about my own father."
Takagi is now a star brewer in the sake world, responsible for launching the popular Jûyondai brand in honor of his father, the 14th generation owner. When that brewery's toji retired nearly two decades ago without an obvious replacement, the brewery faced uncertainty similar to Fujioka's. Takagi, only twenty-one at the time, was at the Tokyo University of Agriculture, but decided to take over the reigns of brewing himself, rather than try to bring in a new toji. Absorbing as much as he could from his brewing peers in the industry, he managed to turn the company around. Fujioka had a blueprint for success.
He also had in Takagi a senior classmate and colleague he could turn to for advice, as he decided to attend the university as well. People leaving careers to return to school is extremely unusual in Japan, but it certainly made sense for Fujioka and set the stage for further learning. Over the following three years, he trained at breweries in Kyushu, Toyama and Miyagi, traversing the country to seek practical brewing knowledge and skills. Then, in the spring of 2002, he returned to Kyoto to relaunch the brewery.
"During my training over the previous three years, nobody had actually let me do all the work, from start to finish, so it was quite challenging. I just had to brew one batch at a time, taste and analyze it very closely, and do it again. I evolved in that way."
Despite limited access to capital and other logistic challenges in running a small brewery while trying to generate cash, Fujioka pressed on. He continued to tweak his recipes, selling more and more each year. It wasn't until his fourth year, however, that he claims he brewed sake that he was truly satisfied with. Even then, he wasn't content to stop innovating.
"Each year, I was changing up the styles I brewed. There are so many variables: the Fushimi water, the Fushimi climate, even our equipment. Finding the right balance between all these variables is so important. Realizing this, I just kept brewing, much like a craft microbrewery would."
Fujioka is particularly conscious of his good fortune when it comes to the brewery's water. As Matsuzaki Haruo explained in issue #3 of Sake Today, Fushimi's water, which runs off from the surrounding elevations, has a more delicate and lighter mouthfeel than water from Nada, for example, resulting in smooth consistency conducive to showcasing umami. When Fujioka shows off his well, he beams with pleasure.
"Of the twenty breweries here in Fushimi, we are the farthest east and upstream. I really think our water is the highest quality. It's rich in certain minerals, but still very soft. Our sake is characteristically soft and well rounded, and I think that's largely because of our water."
When Fujioka relaunched the brewery, he also brought a solid, long-term business plan to the table, perhaps the result of having previously worked on the retail, as opposed to production, side of the business. His original goal was to have the brewery producing 13,000 bottles a year. According to his calculations, the brewery would start to see profits at around 10,000. In the beginning, the brewery sold 2800, but it took seven years to become profitable.
Or, expressed another way by Fujioka, "That's seven years running at a loss. Our sales never spiked, but I could see our progress and kept going."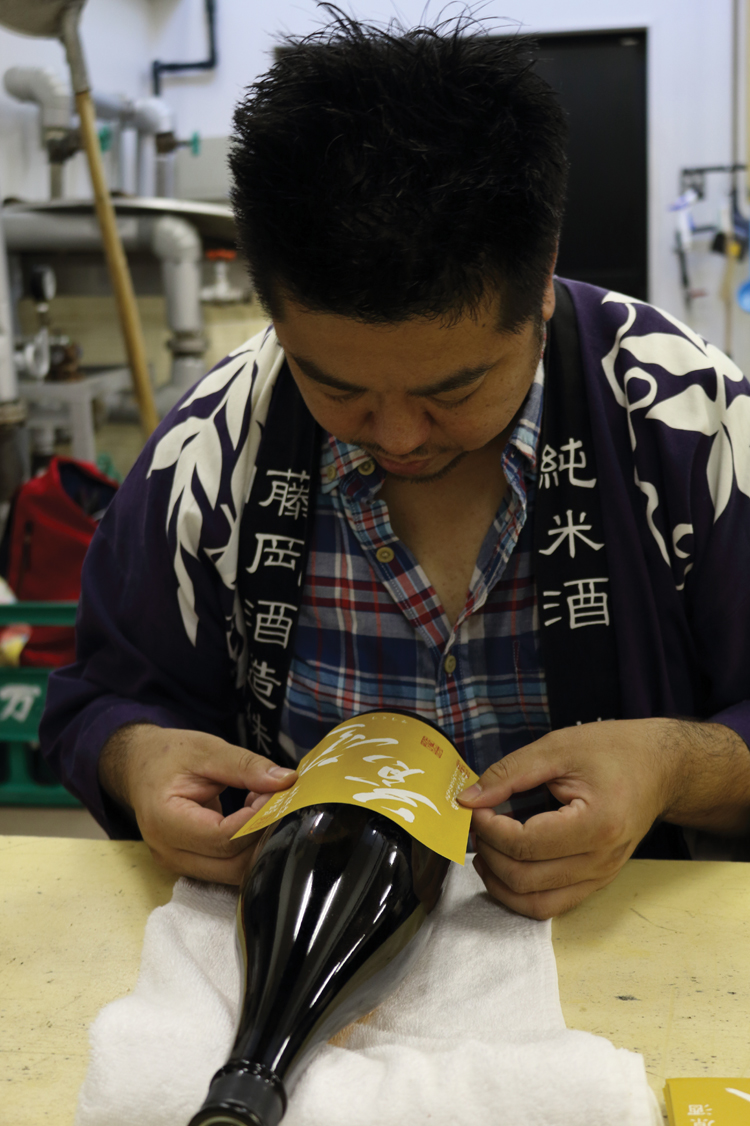 Today, due to Fujioka's success, the brewery is producing 20,000 bottles, which is astounding for its tiny size. The brewery had to extend its brewing season into April to increase production volume. Fujioka also invested in another tank and claims that with more efficiency they could probably reach 23,000 bottles.
While success may seem great, Fujioka expresses some caution, "Our business model and equipment capacity was originally for 13,000 so if we go up to, say, 30,000, that model will change and we'll need different equipment. We'd need to secure funds for that equipment and I don't even know if we want to expand."
Fujioka talks for a while about his relationship with Richie Hawtin and the ENTER.Sake project, in part because of the discrepancy in supply and demand. Fujioka's sake is a part of Hawtin's curation.
"Richie has big plans for sake," laughs Fujioka. "He understands we are a small brewery but wants us to provide more. There is a tug of war between us. There are some big breweries in his portfolio, though, so we'll let them fill in the bulk and we'll provide the rest. We want to supply him as much as we can, but we just don't want to change our style of doing things."
There's a gleam in Fujioka's eye as he talks about Hawtin. He clearly approves of the project and probably also likes the attention. Hawtin has brought Fujioka onto the stage before at some of his gigs. Imagine it for a moment: a sake brewer from one of Japan's most traditional, hallowed sake regions going on stage at a high-energy rave event of an internationally acclaimed DJ that draws crowds by the thousands. For certain, Fujioka's strength is not the water that he can pull up from a well, but his ability to root himself in tradition and yet also understand the world's contemporary, increasingly borderless culture. And his ability to brew some really good sake.
Fujioka's specialty is muroka (unfiltered) sake, which is why there is always a tint in the liquid. The brand for which the company is known is Sookuu (pronounced as if you were saying "so cool") and it is written with the kanji characters for "blue" and "sky". Fujioka claims that the brewery's junmai with Yamadanishiki rice is its flagship product, though few would disagree that everything Fujioka makes is good. Only a very small percentage of what he brews is daiginjo.
The best place to taste Fujioka's sake, besides maybe one of Richie's ENTER. events, is at the brewery itself. The tasting room, called Sakagura Bar En (featured in issue #5's "Kyoto Casual"), can be a lively, international place on the weekends. It's just a short walk from the station and guests can of course buy bottles for take-home. Alternatively, Ginjo Shubo Aburacho, the tasting bar in Fushimi's shopping arcade, regularly carries Fujioka's products, as does Jam Hostel Sake Bar, just across the Kamogawa River from Kyoto's downtown area. Sookuu is not distributed widely, so seize the chance to sip some when you see it.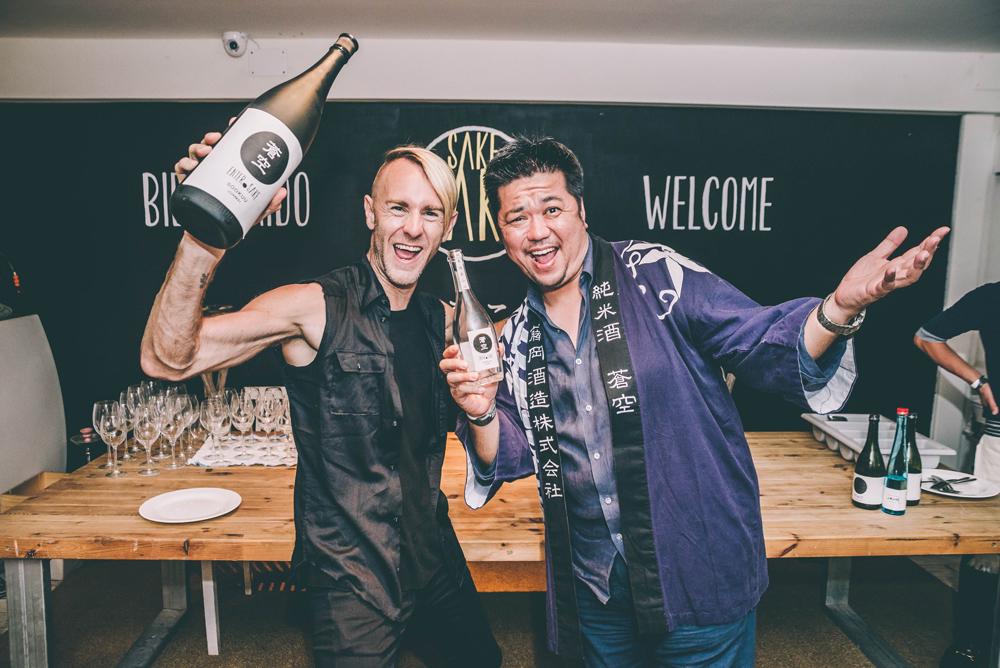 by Ry Beville